Read other articles
How to Take a Screenshot of a Website Page without Visiting the URL
Download PDF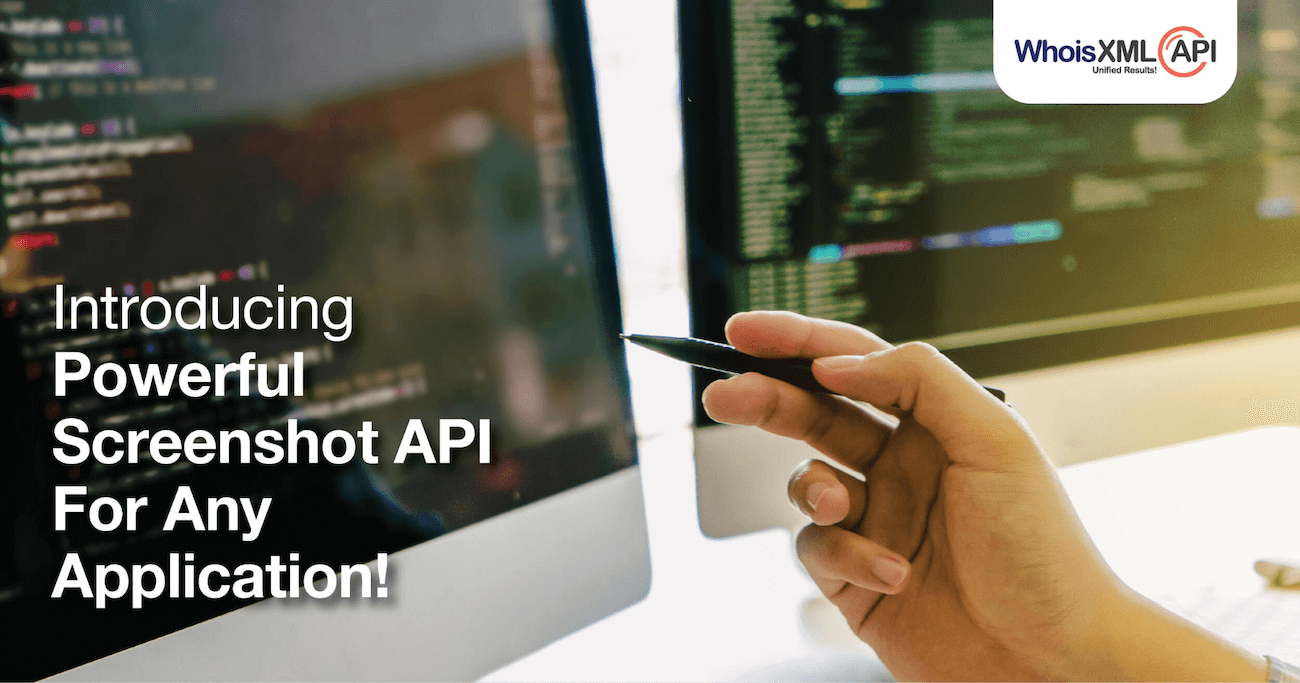 Humans are visual-oriented creatures. With a highly developed visual cortex, our minds are equipped to process visual elements better than any other form of information. For this very reason, we tend to prefer to interact through visual media. That has led to the use and sharing of visual content found on the Internet, which in turn leads to the question of how to take a screenshot of a website page.
In this pro-visual scene, website screenshots have emerged as a prime currency of communication. Whether used in how-to tutorials, web design, or even cybersecurity, the ubiquitous screenshot has propelled itself to a top position in the online ecosystem. Screenshots are also found in more and more business processes. With this in mind, let's consider a few alternatives for automatic screenshot capture.
3 Ways How to Take a Screenshot of a Page
Option #1: Use an Internet Archive
The Wayback Machine is an Internet archive that saves screenshots of old homepages so you can look at them without actually visiting the website. It wasn't designed to test a site's security but as a means to obtain images of now-defunct pages.
Here's a snippet of the full-page screenshot of http[:]//abcnews[.]com[.]co/ (dubbed a fake news site and no longer operating) obtained from the service: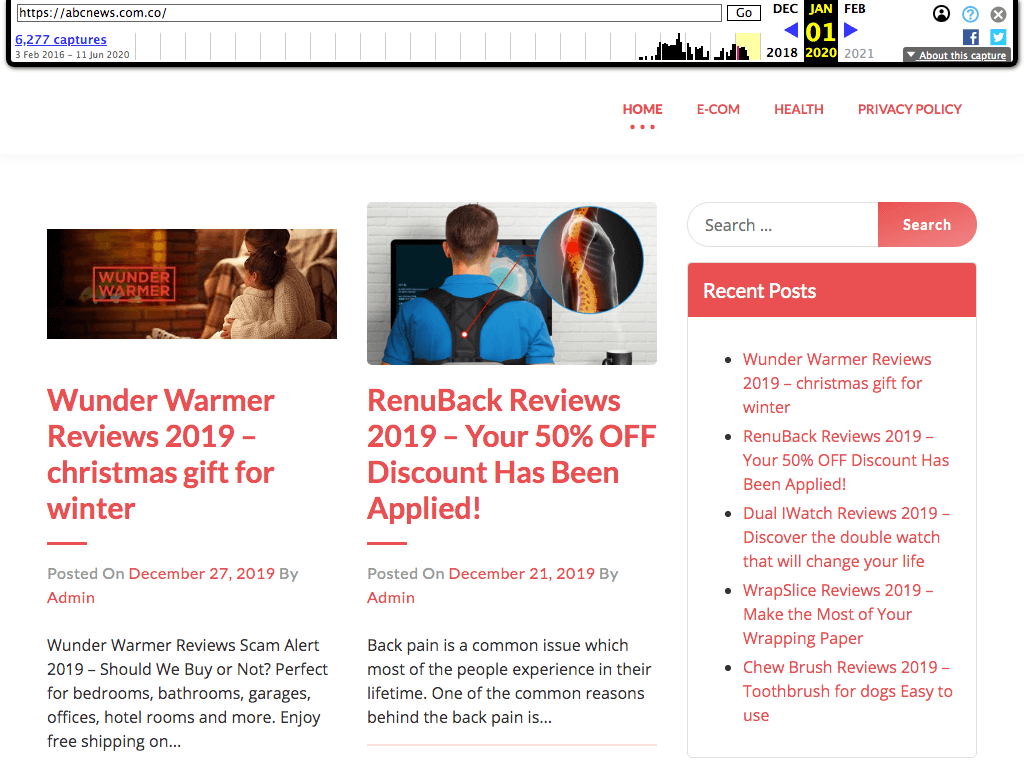 To save the full page, we followed these steps on Google Chrome:
Press Ctrl-Shift-I on a Windows PC or Cmd-Option-I on a Mac.
Press Ctrl-Shift-P on Windows or Cmd-Shift-P on a Mac.
Type the word "screenshot."
Choose "Capture full-size screenshot" from the drop-down list that appears.
Option #2: Download a Browser Extension
One-click Screenshot is a browser extension that users can install and use free of charge. However, since it's not designed for cybersecurity, users will need to visit a website to capture screenshots with it (and potentially risk computer infection should a site turn out to be dangerous).
Here's a cropped version of a full-page screenshot of the Apple website taken with the tool: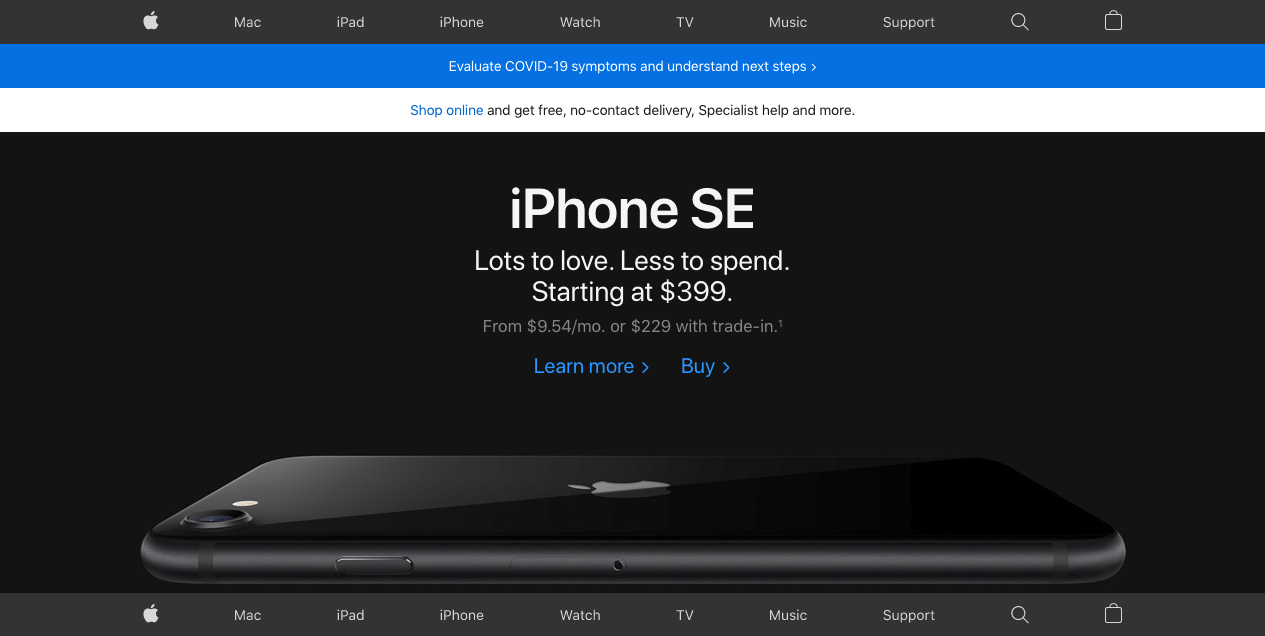 Option #3: Use a Screenshot Lookup Tool or API
Screenshot Lookup and Screenshot API fall into this category. Both screenshot tools let users capture high-quality full-sized screenshots and offer various features discussed later in this post. One of the perks of a freemium tool is letting users try out capabilities before proceeding with purchasing. In this case, users instantly get 500 free credits monthly after signing up.
How to Screenshot a Website Page with Screenshot Lookup
Users don't need to be particularly tech-savvy to enjoy the benefits of our screenshot products. Here are simple step-by-step instructions on how to screenshot a website page by using Screenshot Lookup.
Step #1: Get a WhoisXML API Account
Register for free. Log in with your newly acquired credentials.
Step #2: Enter the Domain Name
Type the domain name into the input field and click "Capture." We used "whoisxmlapi[.]com" for this demonstration.

Step #3: Get Your Screenshot
Wait a few seconds. You should see a preview like this: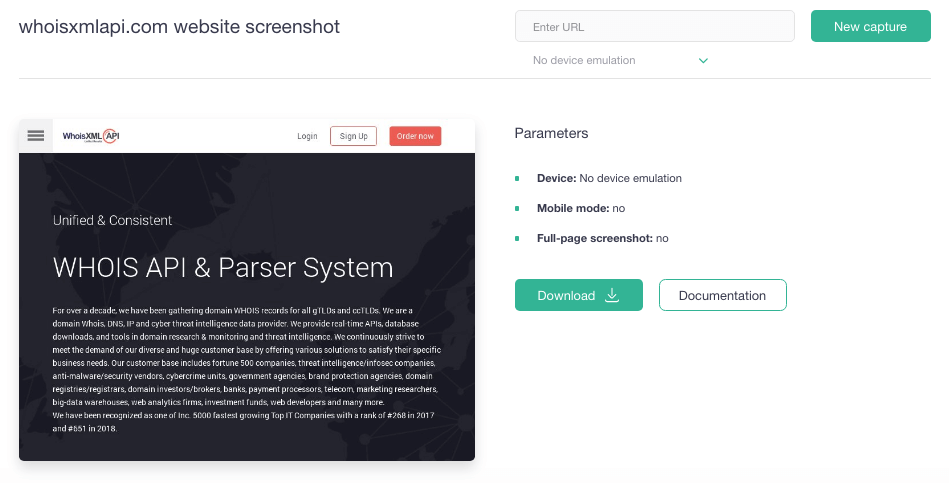 Click "Download" and save the JPG file. Screenshot Lookup has the added benefit of creating a custom URL that users can share with others who want to access the report.
How to Integrate Website Screenshot API
If you are looking to integrate the above-illustrated capability into an existing product or system, Screenshot API works in any environment that can use RESTFul APIs. For instance, in a BASH script, you can get the screenshot of, e.g., whoisxmlapi[.]com with the following command:
curl --get "https://website-screenshot-api.whoisxmlapi.com/api/v1?apiKey=YOUR_API_KEY&url=whoisxmlapi.com" --output whoisxmlapi.com.jpg
This will result in a jpg file named "whoisxmlapi.com.jpg." Note that YOUR_API_KEY has to be substituted with your unique API key (which you can get after registration).
In a Windows PowerShell environment, this can be done with the Invoke-WebRequest cmdlet (https://docs.microsoft.com/en-us/powershell/module/microsoft.powershell.utility/invoke-webrequest?view=powershell-5.1&redirectedfrom=MSDN).
Consult the API documentation page (https://website-screenshot.whoisxmlapi.com/api/documentation/making-requests) for more details and code snippets.
What Puts Screenshot API and Screenshot Lookup among the Best Screenshot Tools?
Let's take a look at the features that the products offer:
Full website screenshot: Using our screenshot tools, you can get a fully scrollable webpage screenshot that perfectly captures the target website's details.
Minimum required input: Screenshot Lookup is easy to use and does not require installation. Meanwhile, Screenshot API can be easily integrated into existing applications by using our code libraries as a starting point.
Adjustable capture timing: Apart from giving users real-time screenshot captures, Screenshot API also has a delay capture feature of up to 10,000 milliseconds.
Varied download formats: All of the screenshots taken with Screenshot API can be downloaded in different forms, including PDF, JPG, or PNG. Screenshot Lookup's reports, on the other hand, are downloadable in JPG.
Multiple device emulation options: Screenshot API and Lookup allow users to match the screenshots' dimensions with their target screen sizes. Options include None (captures only the visible part of the website on the device it's taken from), BlackBerry Q10 (720 x 720), HTC One (1080 x 1920), iPhone X (1125 x 2436), iPad Pro (2048 x 2732), and Desktop Full HD (1920 x 1080).
Chrome support: Screenshot API and Lookup use a Google Chrome rendering engine that supports CSS3, JavaScript, and Webfonts. That translates to screenshots that are the exact representations of browser outputs.
Use Cases of Our Screenshot Tools
Now that we discussed how to take a screenshot of a website, let's talk about the reasons for doing so. Well-formatted screenshots of a webpage can have different use cases, ranging from simple presentations to legal documentation. More specifically, a screenshot tool can help in any of the following ways:
Case #1: Cybercrime Protection
While the volume of unsolicited communications with malicious attachments remains high, we also see spammers embedding malicious URLs in their messages. That is a good reason for users—businesses and individuals—to be wary of clicking links embedded in emails, chats, direct and text messages, and webpages. Many of them could be malware hosts that can put user systems and data at risk. Users thus need a way to view a website without actually visiting it.
Screenshot API and Lookup can help avoid these cyber risks by providing a quick and effective alternative for taking high-quality snapshots of any potentially dangerous online property. Let's consider a few examples of threats that a screenshot application can help users better explore and mitigate.
1. Phishing
Many data breaches start with opening and clicking a link embedded in phishing emails. So, while you may have been tricked into viewing a phishing message, do not click on the link if you believe that it is suspicious. Query the site first to make sure it is safe to access.
Let's say that you opened a supposed Internal Revenue Service (IRS) email. Its sender embedded the URL https[:]//irs-gov[.]uc[.]r[.]appspot[.]com, which you are prompted to click to settle a complaint.
A Screenshot Lookup or API query for the site should give you this result: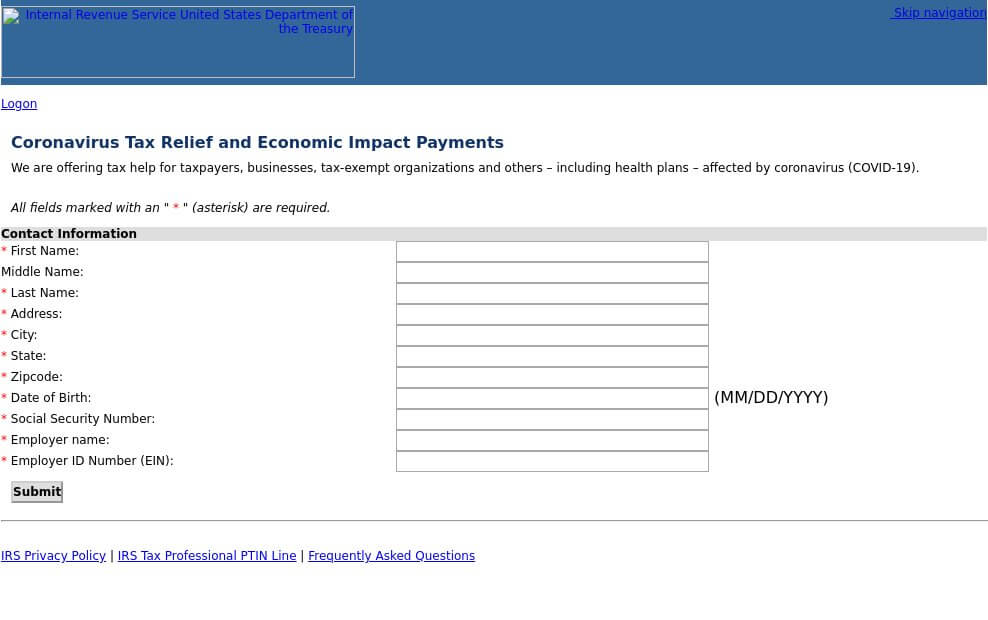 A comparison with the real IRS website would tell you that the page is likely forged as it doesn't have a logo or footer, as shown below.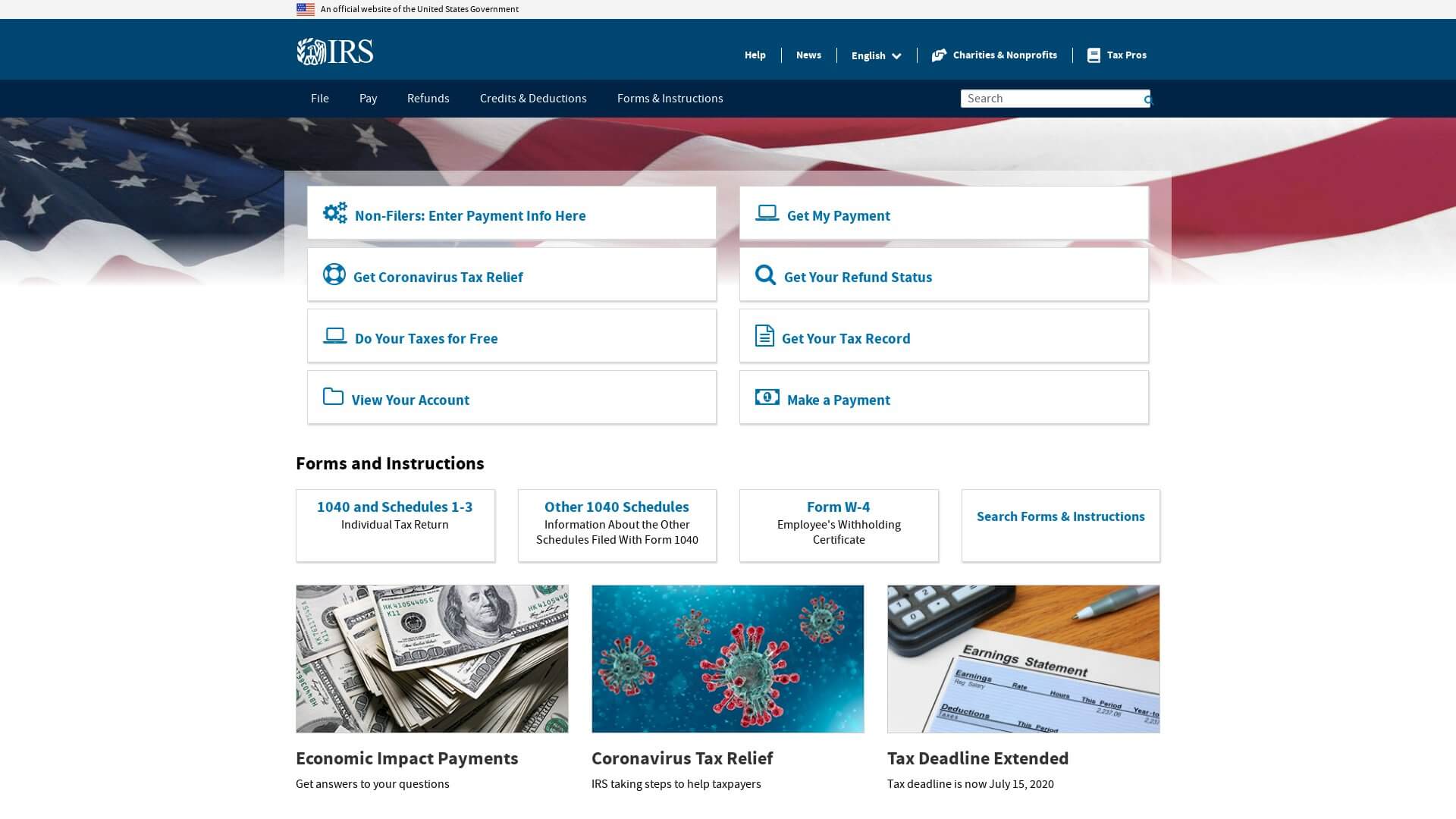 2. IoC Exploration
Among the indicators of compromise (IoCs) of a Maze ransomware attack is the domain mazedecrypt[.]top, cited on Threat Intelligence Platform. A screenshot lookup or API query of the domain displays the following: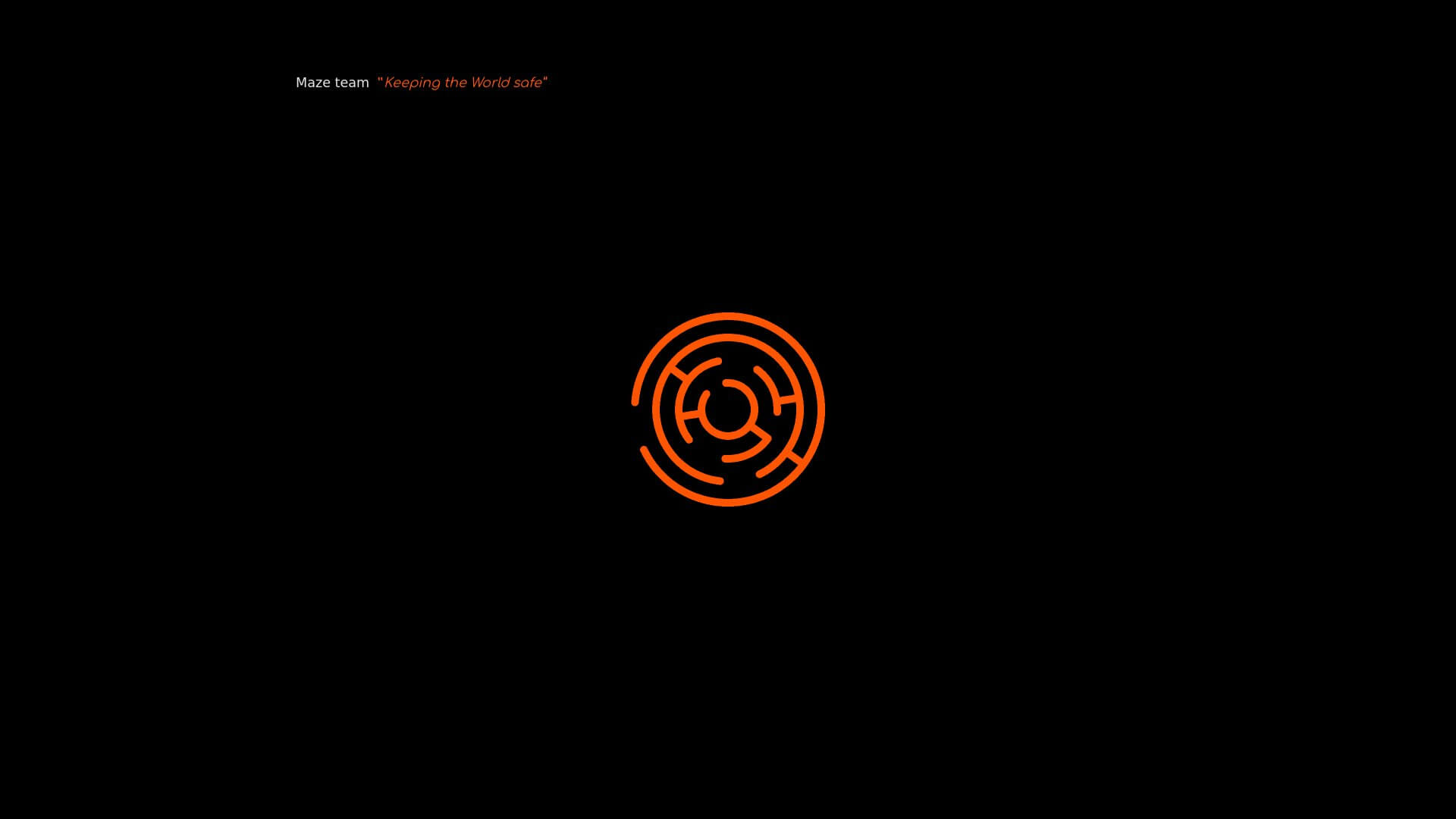 While the website may pique your interest, the lack of relevant information should raise a red flag.
Case #2: Competitor Analysis
Screenshot Lookup and API can serve as invaluable sources of intelligence on competitors, as these provide real-time screenshots of their websites. The insights that the visual data gives can help decision-makers steer their business in the right direction.
For instance, monitoring the core messaging of a competitor over time can inspire business owners to brainstorm about their company's branding. What's more, observing the changes that rivals have made on their websites could reveal strategic shifts and hint what they plan to venture into next.
To illustrate this, let's take a look at how the Virgin America website has changed over the years.
Virgin America Site in 2007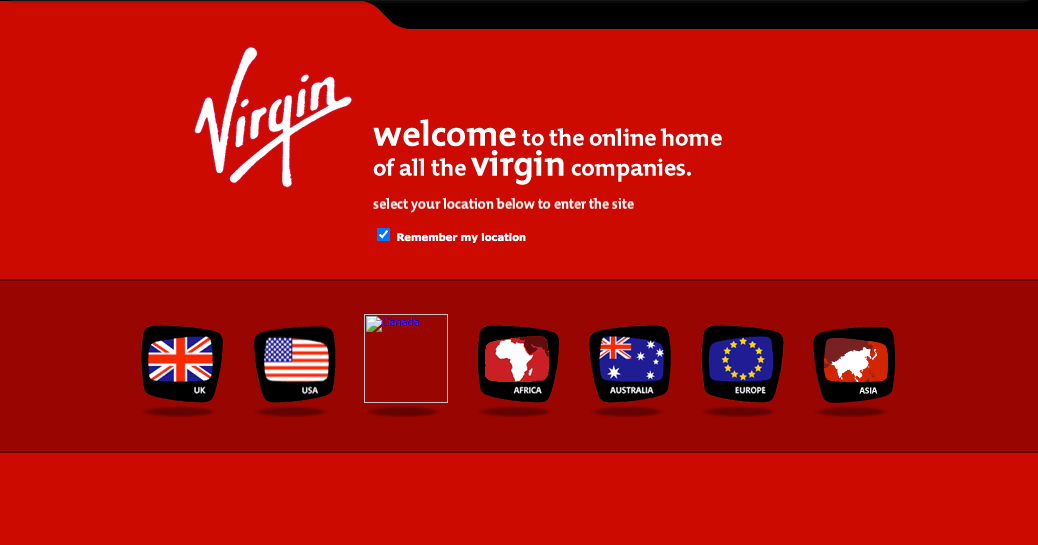 Virgin America Site in 2017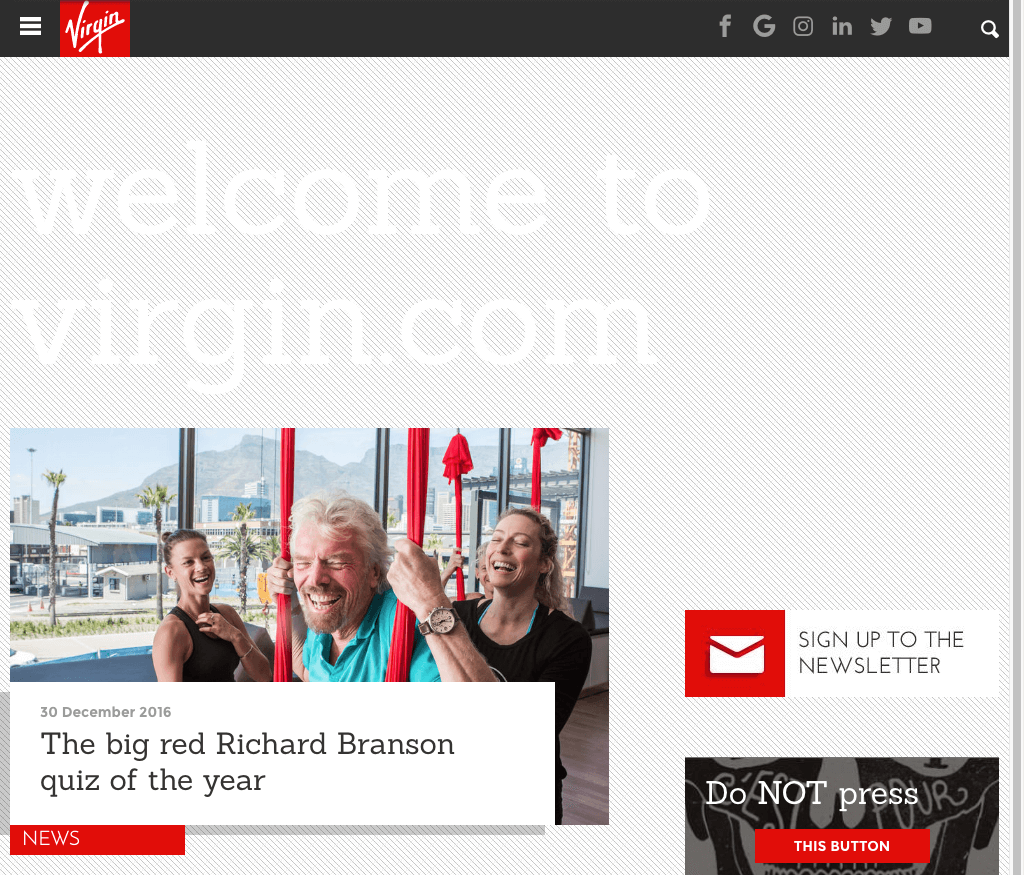 Virgin America Website at the time of writing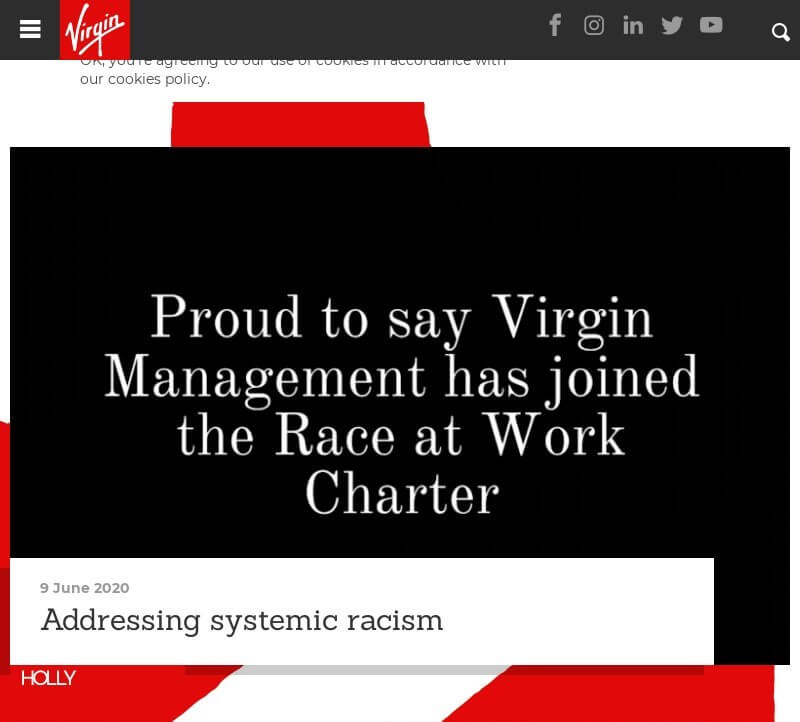 Case #3: UX and UI Design Testing
User interface (UI) and user experience (UX) designers can use our screenshot tools to check how websites appear on different devices and varying screen sizes. That allows them to see if the sites are responsive and dynamically adjust, depending on the device on which users view the pages.
We tested our screenshot tools' various device emulation formats on another top-ranking website in terms of design (https[:]//wovenmagazine[.]com/) to illustrate the capabilities for UI and UX designers.
BlackBerry Q10 (720 x 720)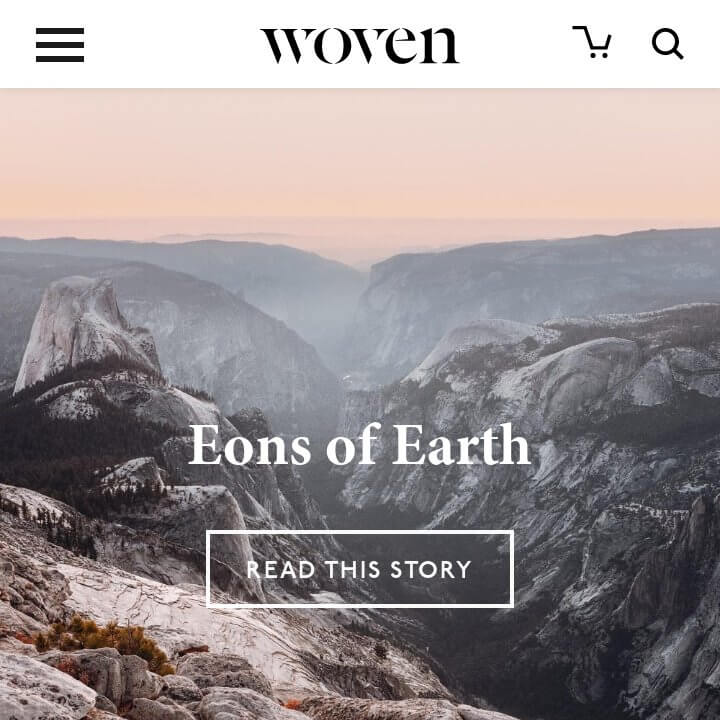 HTC One (1080 x 1920)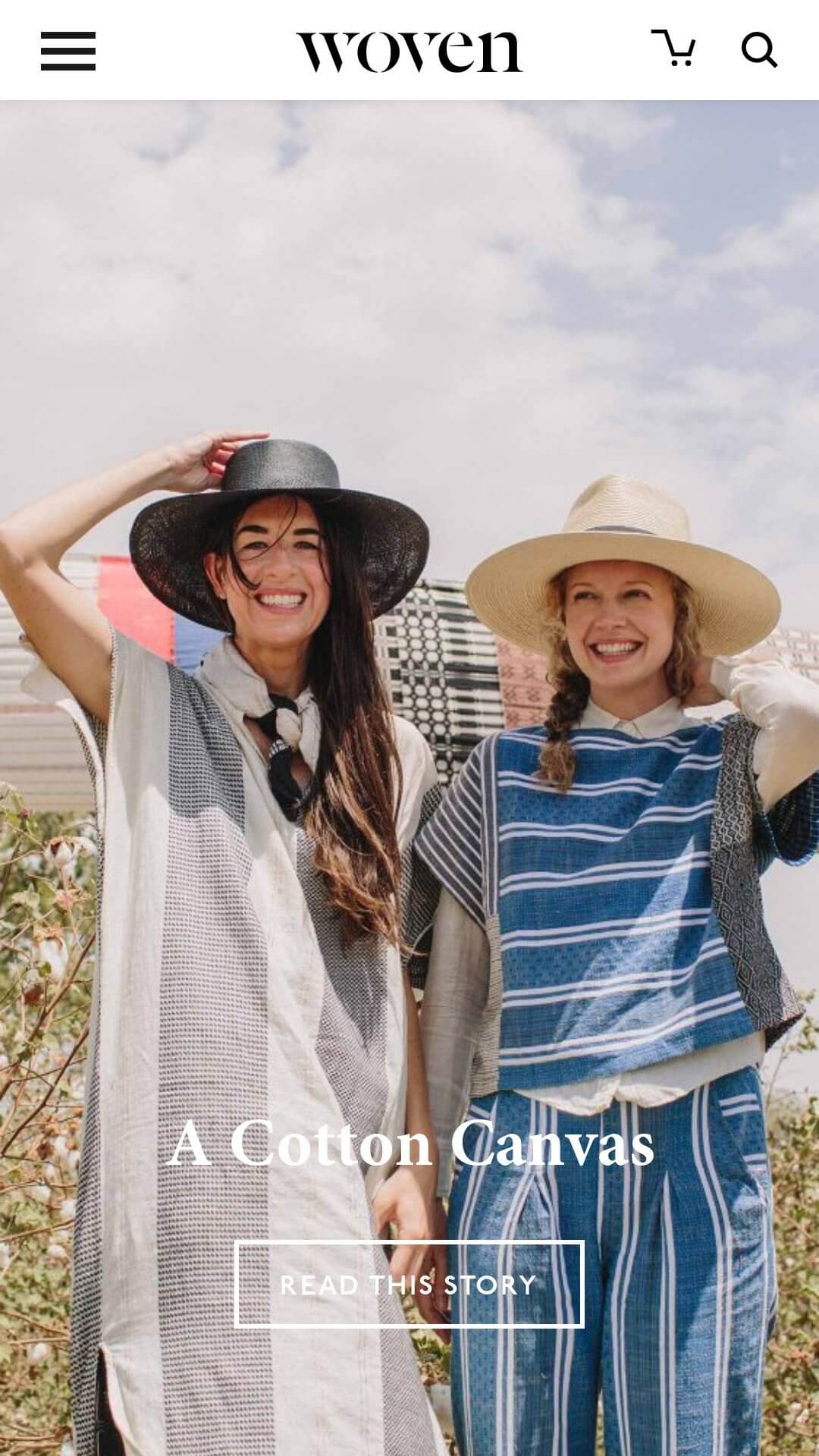 iPhone X (1125 x 2436)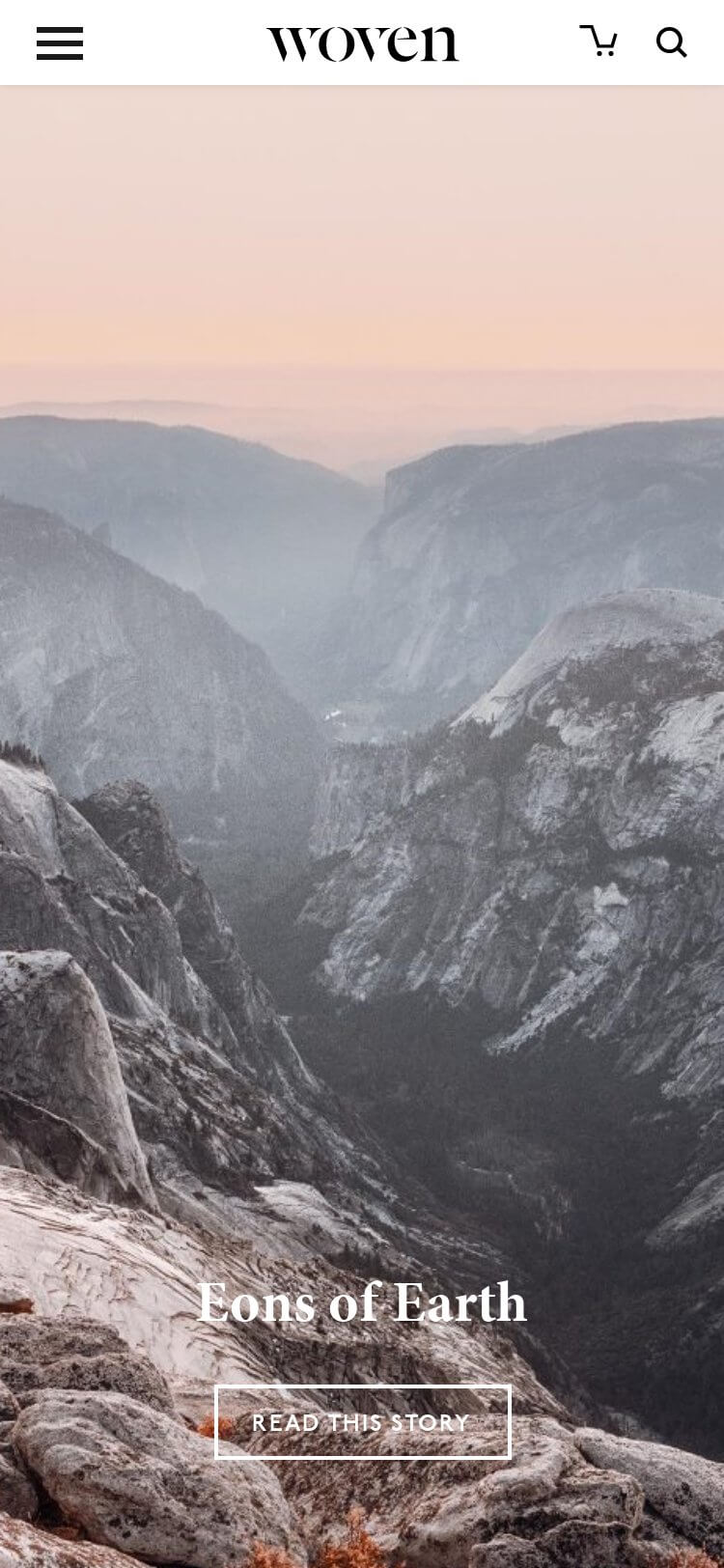 iPad Pro (2038 x 2732)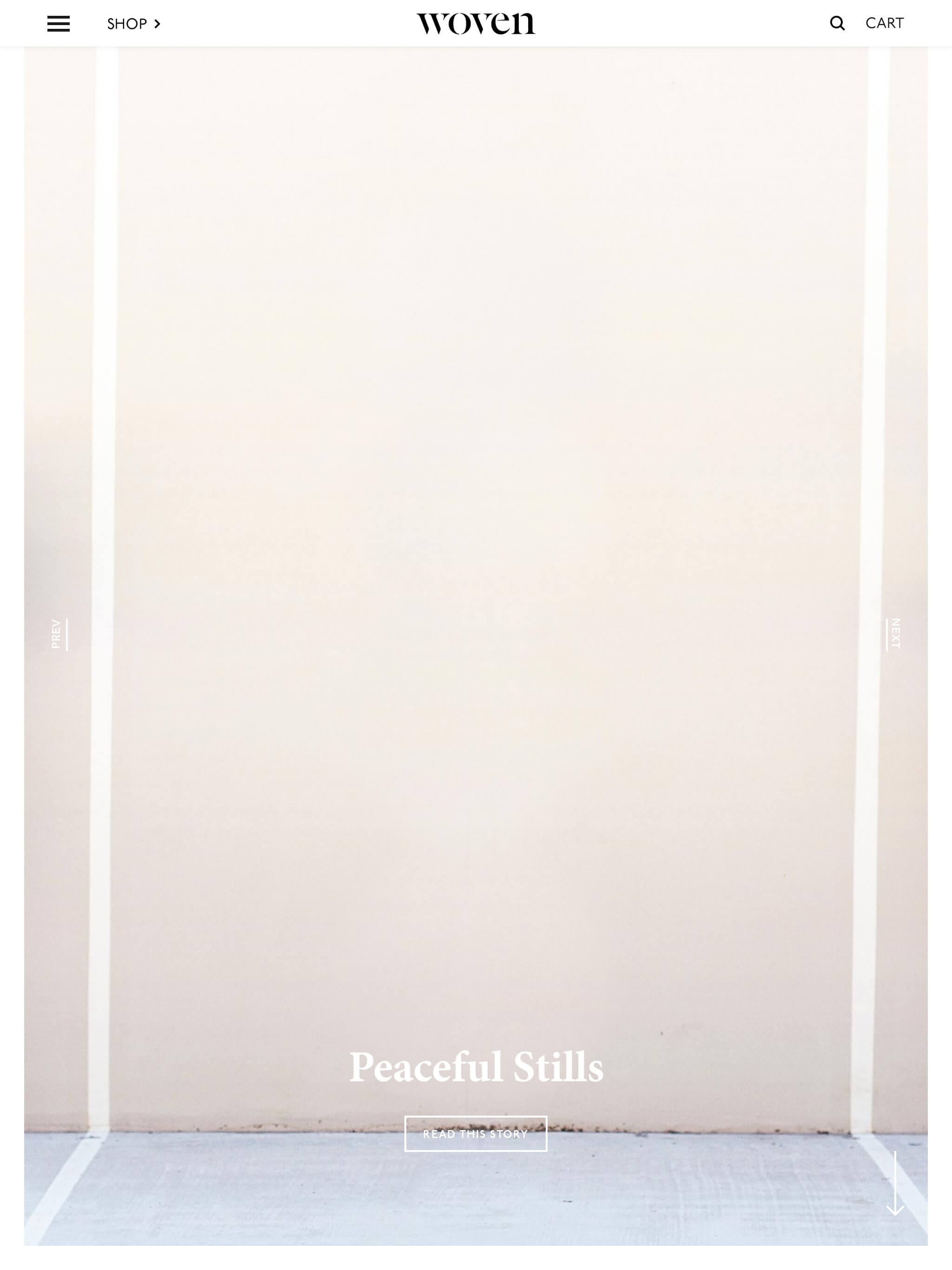 Desktop Full HD (1920 x 1080)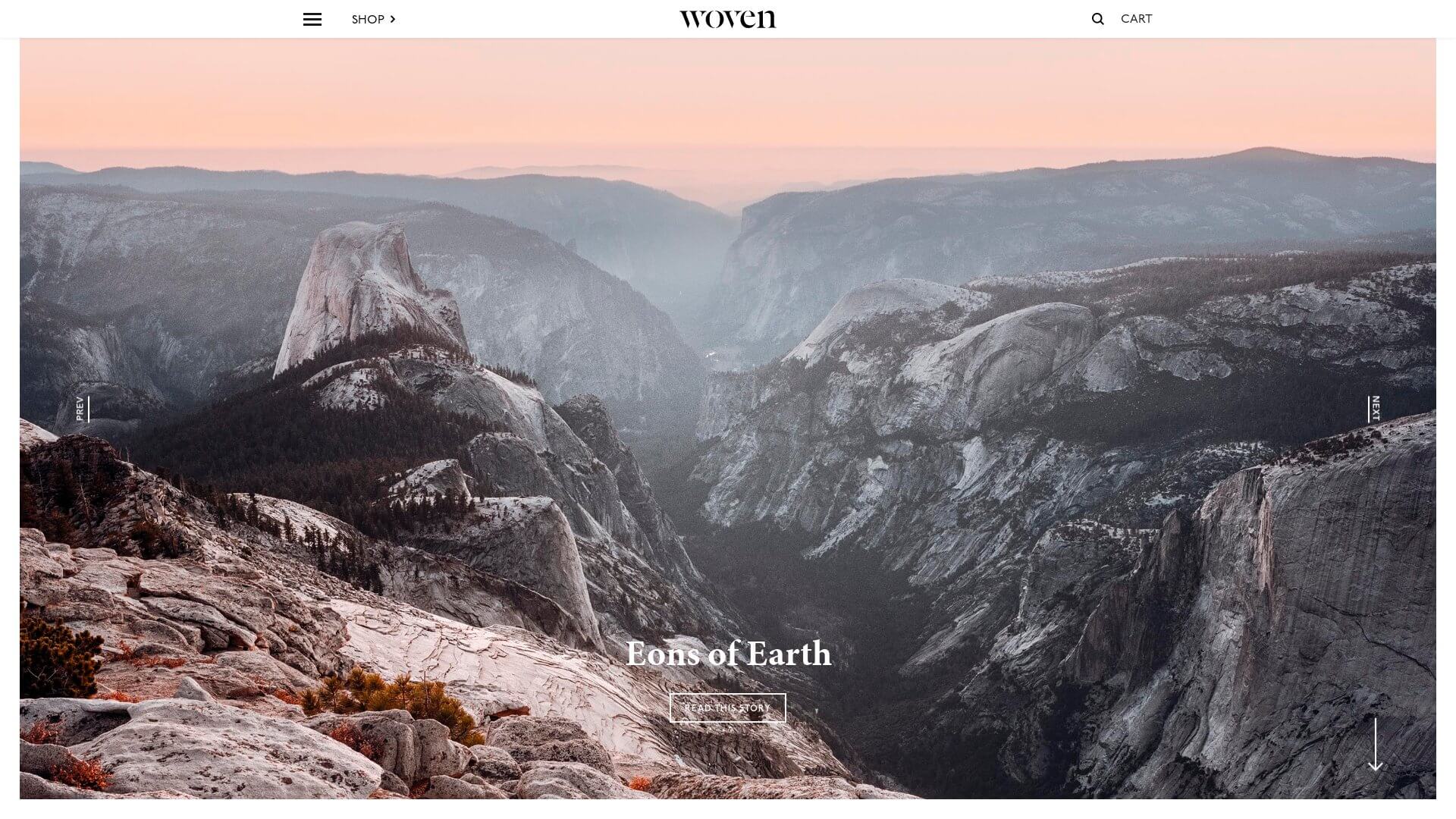 Case #4: Digital Marketing
Proper digital marketing efforts are crucial to the success of any business. Digital marketers can use website screenshots to send visual data to clients in an easily digestible format, thus enabling more significant insights and timely decisions. Gathering screenshots of different versions of a site, for example, can also help monitor progress made in branding and other marketing aspects.
Search engine optimization (SEO) professionals, meanwhile, can use Screenshot API to capture PDFs with embedded links as proof of backlinking. An example would be an article written for our company on a third-party site: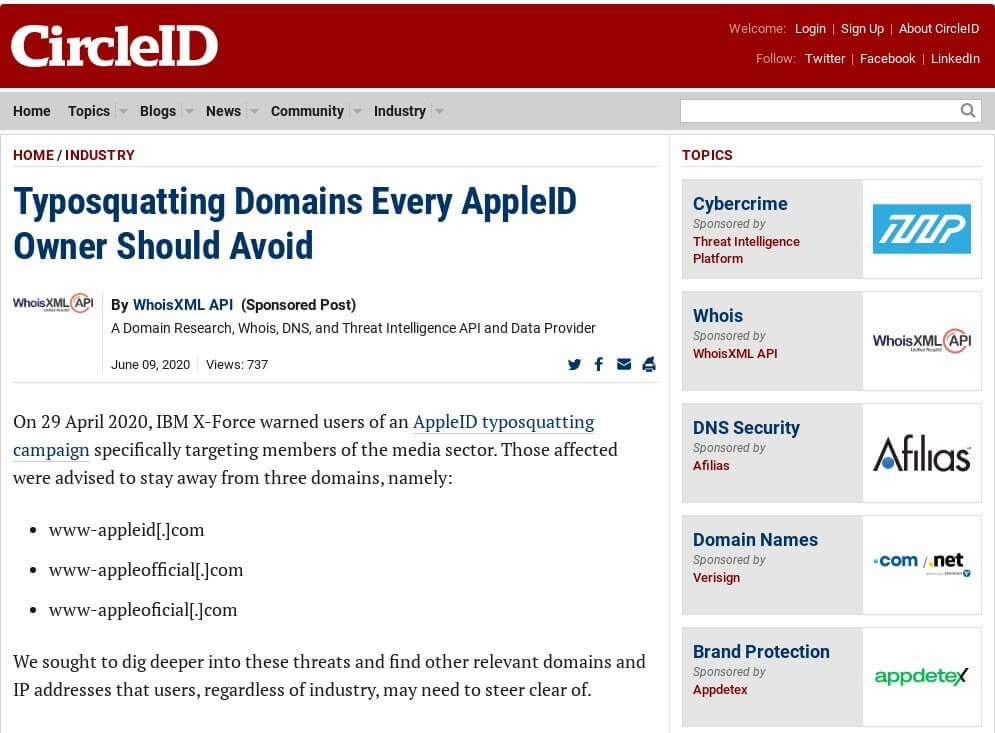 With Screenshot Lookup, digital marketers can even do away with heavy file attachments, which could be a problem for clients that limit email attachment sizes for security and other reasons. Instead of sending the image above, they can opt to send the lookup report custom URL like this one instead.
Conclusion
With instant screenshot facilities, easy sharing and integration capability, and a host of customizable features, Screenshot Lookup and API aim to create a rich and safe visual experience for web-based processes.
From a cybersecurity standpoint, it is often better to avoid visiting unknown websites without screening them first. Learning how to screenshot a website page with our screenshot tools can lessen an organization's chances of letting threats into networks. When used alongside domain reputation capabilities as offered by Threat Intelligence Platform, the products can demonstrate how unsafe accessing a website can be. Integrating Screenshot API along with a malware check API into existing solutions, including those currently in development, can also help companies beef up their cybersecurity posture and offerings.
From the business angle, Screenshot Lookup and API could land your website on A-lists in terms of design. That may not only help boost your digital marketing efforts but also give your visitors the best UX possible. With the screenshot tools, taking websites in development for a test drive to ensure excellent UX and UI for any user is easily doable too.
Would you like to see how our products work in practice? Get started with our Screenshot Services today. We are also available for any information you might need, so don't hesitate to contact us for more details.
Download PDF
Read other articles